GOLFER'S ELBOW – (Medial Epicondylitis)
Golfer's elbow or medial epicondylitis, is an overuse injury similar to tennis elbow but causing pain on the inside of the elbow instead. It is caused by repeated flexion/bending of the wrist, such as holding a golf club.
It tends to occur after a period of repeated overuse, when the tendon of the wrist flexor muscles on the inside of the elbow becomes painful and inflamed where it attaches at the inner elbow.
This leads to pain and tenderness on the bony bit on the inside of the elbow called the medial epicondyle, particularly when gripping hard with the hand. It tends to come on gradually over time and is an uncomfortable niggle with recurrent stiffness before it develops into a painful injury.
TENNIS ELBOW – (Lateral Epicondylitis)
Tennis Elbow is a general term used to describe pain on the outside of the elbow. The most common cause is inflammation of the tendon of the wrist extensor muscles as they insert into the elbow. The most common cause of Tennis Elbow is overuse of these muscles in the forearm caused by repeated extension or bending back of the wrist against resistance, like when you play tennis.
The main symptoms of Tennis Elbow include pain on the outside of the elbow, and there may be associated weakness performing tasks that involve gripping things, like opening a door handle.
Our Chiropractors are dedicated to getting you the best results possible. At your initial appointment the Chiropractor will perform a thorough examination and assessment in order to give you a recommendation for care. In some cases, depending on the cause for your pain, there may be more effective treatments available or further investigations may be needed, your chiropractor will make onward referrals if necessary.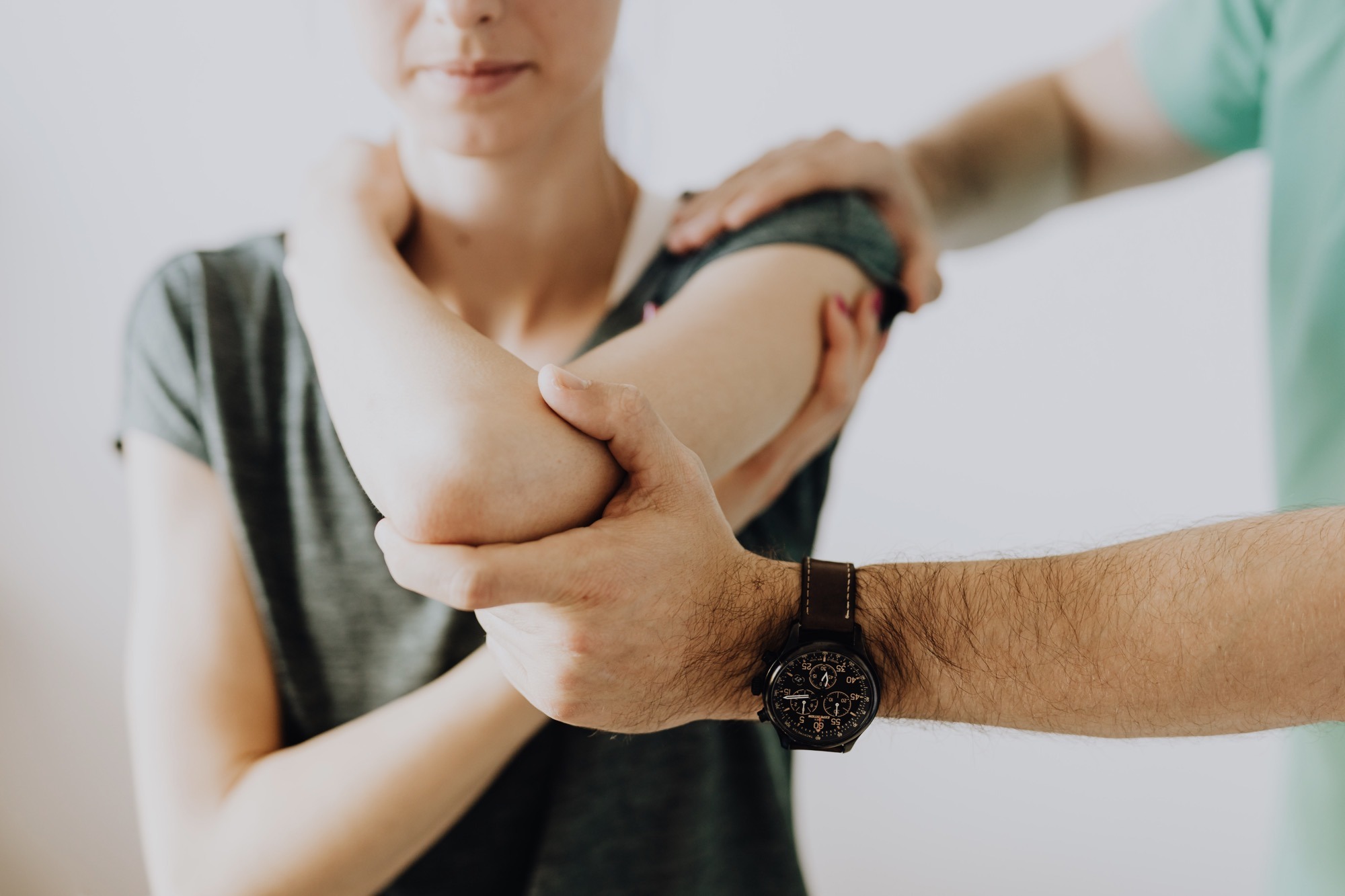 If you're ready to book an appointment or have any questions then get in touch! You can find our contact details by clicking below.