The shoulder is a ball and socket joint and has a very wide range of motion which can often leave the shoulder prone to overuse and trauma.
The shoulder therefore relies heavily on a group of muscles known as the rotator cuff muscles to stabilise the joint.
Following injury or overuse the strength and function of these muscles can be diminished, resulting in muscle imbalance which unless addressed, can lead to pain and loss of movement of the joint. Posture and ergonomics have a significant role to play in common shoulder complaints, such as poor posture, incorrect workstation set up and repetitive overuse.
Issues occurring in the shoulder joint can include:
Your Chiropractor will perform a thorough case history and examination at your initial appointment to determine the most likely cause of your shoulder pain and provide you with their recommendations to get you the best results in your recovery.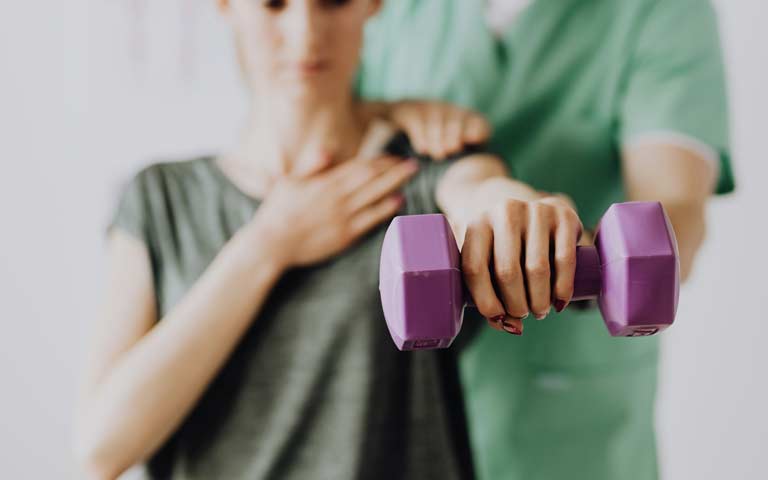 If you're ready to book an appointment or have any questions then get in touch! You can find our contact details by clicking below.